What is Secure Email Gateway (SEG)?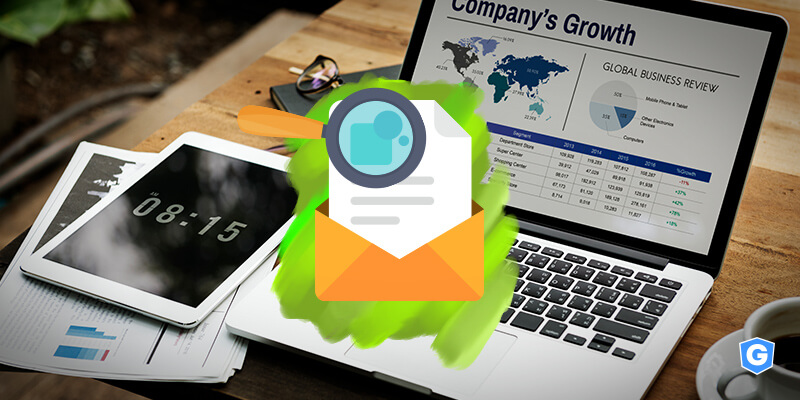 Secure Email Gateway (SEG) is a solution that improves the protection of incoming and outgoing emails. It's a product widely used by businesses and governments to block cyber threats, such as spam, phishing, BEC (Business Email Compromise), trojan, ransomware, and other types of malware.
A SEG's goal, then, is to filter and analyze messages to detect and fight unwanted and dangerous emails, which may cause damages such as a data breach, for example.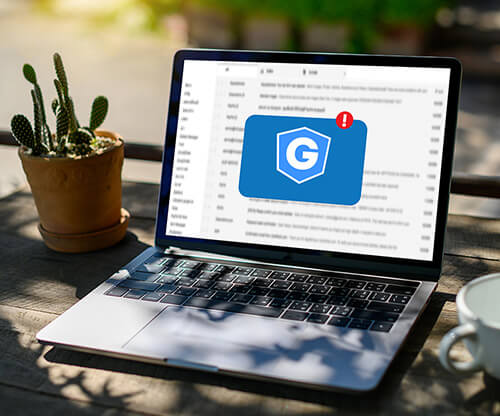 Subscribe to the Gatefy Blog
Deployment of SEG and integration with Office 365, G Suite, Zimbra and others
Secure Email Gateways can be deployed as a service in the cloud or as a local device (physical or virtual appliance). Several reports indicate that the vast majority of companies have been adopting the SEG's cloud version, due to its practicality and agility.
By the way, according to Gartner, 70% of public and private organizations are likely to use email services in the cloud by 2021. The main choice of these companies has been Office 365 or G Suite services. In fact, there is a duopoly between Microsoft and Google.
Gartner and Radicati Group also says that many companies have been complaining about the basic features available in Office 365 and G Suite, choosing to complement these products with third-party solutions.
Take Gatefy, for example. Our SEG is compatible with different email providers, such as Office 365, G Suite and Zimbra, offering an alternative and a very good value for money for organizations.
How Secure Email Gateway works
Explaining in a slightly more technical way, Secure Email Gateways work like email firewalls. That is, they redirect incoming and outgoing emails so that messages are verified and interpreted.
The analysis takes into account different email aspects.
From this point, the SEG determines whether the email is safe or must be blocked or quarantined because it shows signs of spam, phishing, malware, or any other type of threat.
If the message is marked as a threat, it's blocked and it is up to the solution or network administrator to take action. Of course, in this scenario, the email isn't delivered to the recipient.
On the other hand, if the message is marked as secure, it's then delivered to the email provider who will then make the message available in the recipient's inbox.
As you can see, email security gateways work with a system of labels. They mark messages. This allows the product administrator to have control over the email network, identifying malicious messages and dangerous senders.
Since companies that use a Secure Email Gateway have their own demands, the solution's admin can also customize the product, creating filters and rules that meet internal company policies and local regulations.
Therefore, a SEG is a solution that also helps businesses to meet regulatory compliance and data security standards.
Features and characteristics of Secure Email Gateways
Email security gateways have different features or layers of protection. At a minimum, the best Secure Email Gateways on the market offer 7 important features.
1. Detection based on artificial intelligence and machine learning
2. Detection of ransomware, trojans and other malware
Email is the main gateway for threats. According to Verizon, 94% of malware incidents involve email. That is, for the company to be secure, the email gateway needs to fight malware effectively.
3. Protection against phishing and social engineering
Phishing and social engineering are listed as one of the main threats to companies and organizations. According to the FBI, phishing was the most committed cyber crime in 2019, with more than 100,000 reported cases. The best SEG solutions need to offer protection against phishing and social engineering.
Spam filtering is one of the main tasks of a SEG. That is why a good Secure Email Gateway needs to handle unwanted messages or spam very well. Speaking of that, the excess of spam is directly linked to businesses' lack of productivity and focus.
5. Creation of customizable email policies and rules
One of the main characteristics of a SEG is to allow the solution's administrators to create their own email policies and rules. It's possible, for example, to block specific senders or IPs, and to block messages containing certain keywords.
6. DMARC, SPF and DKIM support
DMARC, DKIM and SPF are email authentication protocols that help fight threats, such as spoofing and phishing. A Secure Email Gateway needs to support such protocols.
7. Detection of DDoS and DHA
DDoS attacks can be used to bring down a company's email system. DHA attacks are used to collect legitimate email addresses that will later be used in spam campaigns and phishing attacks. The best SEG solutions need to stop these two types of threats.
In addition to these features, a Secure Email Gateway can offer complementary solutions, such as sandbox, CDR (Content Disarm and Reconstruction), email encryption, email DLP, email continuity, and email archiving.
Why secure your business's email with email gateway
According to Statista, email is used today by 3.8 billion people. This means that millions of companies around the world are using email to share important information, close deals, and organize their routines, among other activities.
Unfortunately, this is one of the main reasons why email is the platform most used by cybercriminals to spread attacks and threats.
To illustrate, according to the FBI, internet fraud caused losses of USD 3.5 billion in 2019. Of this total, USD 1.7 billion corresponds only to attacks by BEC (Business Email Compromise), also known as CEO Fraud.
That is why a Secure Email Gateway must be seen as an essential and critical cybersecurity tool.
In the past, a Secure Email Gateway was a solution used almost only by large companies, mainly because of its cost and deployment complexity. But today the situation is quite different.
With the evolution of technologies, cost has become more affordable and deployment has become easier, allowing organizations of all sizes to keep their email networks protected, whether they have few or thousands of employees using email.
As we said, email is the main channel used by criminals to steal data, and promote fraud.
Learn more about Secure Email Gateways
If you are interested in finding out more about Secure Email Gateways and other email solutions, get in touch with us. We can talk about it and answer all your questions.
If you are interested, you can request a POC (proof of concept) or demo via this form here or get more information by visiting the following pages:
Don't forget to share this post