Meet our team of cybersecurity experts
Gatelab is built by security specialists
Gatelab is our intelligence laboratory and Security Operations Center (SOC), built by researchers and data scientists. We're techies at heart, driven by challenges that involve analysis, discovery and response to threats and development of technologies and cybersecurity solutions.
We use technology and security intelligence to empower your company
Proven experience in cybersecurity projects
Gatelab's aim is to quickly understand and respond to threats and attacks. We work day by day to keep Gatefy customers and partners updated with the latest protections against threats, and to contribute to the development of the international threat intelligence community.
Threat Detection and Prevention
Assets and Vulnerability Management
Let's create a safer digital world
STOP. THINK. CONNECT. is a global online safety awareness and education campaign. The initiative's main objective is to build a safer digital world for everyone. The cause embraced by STOP. THINK. CONNECT. is noble and concerns all of us, internet users. Gatefy is a partner of the campaign because we want to build a safer world and know that information is one of the best tools to fight cyber attacks.
No More Ransom is a worldwide initiative to fight ransomware. It involves Europol and the world's leading cybersecurity organizations, agencies and companies. NMR makes clear its concern about fighting ransomware and recognizes that this is a fight that must be fought as a team. Gatefy is proud to be part of the NMR team, reinforcing its commitment to helping create a safer and more reliable world.
We're fascinated by cybersecurity, technology, challenges, diversity, coffee, tea, games and people. So if you love one of them, you're probably one of ours.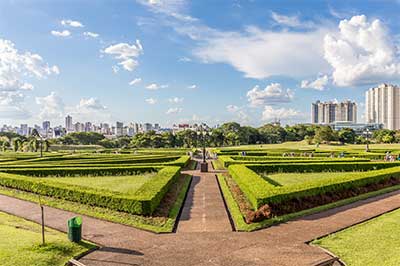 Rua Antônio Gruba, 168
PR 80820-340
+55 41 3025 9860