See how COVID-19 impacted cybercrime, according to Europol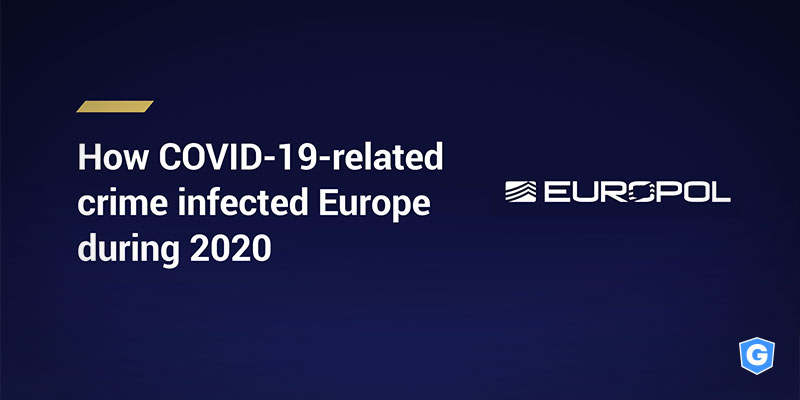 The quarantine imposed by the COVID-19 pandemic caused many changes. Many companies had to rushly adapt to remote working, having to deal with the logistics of personnel, devices and other equipment.
In this way, many offices were improvised. Devices, such as computers, were taken home, and servers and applications that were previously accessed in loco are now accessed via external networks.
Obviously, this is an opportune scenario for hackers and their digital threats. This is what the new Europol report reinforces. The document is called How COVID-19-related crime infected Europe during 2020.
The report is comprehensive, covering different types of crimes committed in 2020 that are related to the COVID-19 pandemic. But in this article, we'll stick to cybercrime, which is a subject of Gatefy's specialty and interest.
"Pandemic-themed campaigns have appeared across a wide range of cybercrime activities, including phishing campaigns, ransomware, malware and business email compromise attacks. Healthcare and health-related organizations have also been targeted and fallen victim to ransomware attacks", says Europol.
According to the European agency, cybercriminals have also adapted to the new lifestyle, taking advantage of people and companies.
"As usual, cybercriminals were particularly quick to adapt to the COVID-19 crisis, leveraging the current events and news in order to increase the likelihood of infecting victims looking for related information online. They have exploited individuals' increased anxiety, demand for information and supply for certain goods as well as reliance on digital solutions while working from home and providing homeschooling to children".
In March, at the beginning of the pandemic, Europol and FBI had already warned of the incidence and the large number of online scams involving the coronavirus.
Identify advanced and targeted threats and block them faster with Gatefy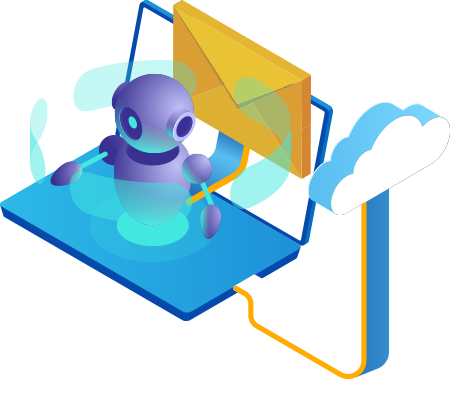 4 key points from Europol's report on COVID-19 and cybercrime
According to the European agency, phishing and spam campaigns have been widely used in order to collect credentials and other personal and confidential data. In addition, emails are used to infect users with malicious software or malware.
"Phishing emails have been also reported to come from organisations which, for example, focus on disease prevention and health. SMS phishing and phishing attacks occurring against crowdfunding campaigns have been also noted", points out Europol.
2. Malware, ransomware, and malicious apps
In order to extort money and steal sensitive and personal data, hackers took advantage of the panic scenario caused by COVID-19 to distribute malware, ransomware, and malicious applications, targeting individuals, companies, and other organizations.
Europol also says that phishing and spoofing scams are among the main strategies that have supported the spread of these malicious programs.
"The number of malware families using COVID-19 as a lure have continued to grow. Some of the malware types identified during the monitoring period suggested the involvement of highly skilled criminals. The number of malicious apps has been observed to increase as well".
3. Child sexual exploitation
According to Europol's report, child sexual exploitation cases and attempts have been a constant threat during the pandemic. The agency even says that there has been an increase in the incidence of references to illegal sites involving child sexual exploitation.
"There have been also reports received that minors were targeted with pornography during hacked Zoom conversations. Attempts to log into blocked child pornography sites have also appeared to rise", says Europol.
About the dark web, in the context of the pandemic, the European agency says that the platform has been used for the marketing of counterfeit products related to COVID-19, such as masks, pharmaceutical products, and test kits.
"The dark web has been extensively used to carry out fraud as well, by taking money and never delivering the illicit products purchased".
How to protect against COVID-19 scams
We need to pay attention to physical security, such as washing hands, wearing masks, and avoiding crowds, but also we need to be aware of cyber scams, as we have seen so far in this article.
Check out our security tips to prevent COVID-19 scams:
Be careful with the source of the information.
Check the sender's name and email address.
Check for misspellings or wrong domains within a link.
Always verify the web address of legitimate websites.
Check the authenticity of people and institutions.
Don't click on suspicious links.
Don't open suspicious attachments.
Don't reveal personal information indiscriminately.
Discover reliable news sources about COVID-19.
The World Health Organization is one of the best sources of information about Coronavirus. Check it out: www.who.int.
Europol's report on covid-19 and cybercrime
Email protection for businesses
To reinforce your company's defenses, contact Gatefy. We work with anti-phishing and anti-spam solutions that can integrate with different email providers, such as Microsoft 365, G Suite, Exchange and Zimbra.
If you want to know more, visit Gatefy Email Security and Gatefy Anti-Fraud Protection.
In this way, your corporate email will be protected against spam, phishing, ransomware, virus, BEC (Business Email Compromise) and social engineering.
Good news: as a security and data protection tool, our products help your business to comply with laws and regulations.
Don't forget to share this post