FBI and Europol warn of the dangers and rise of COVID-19 scams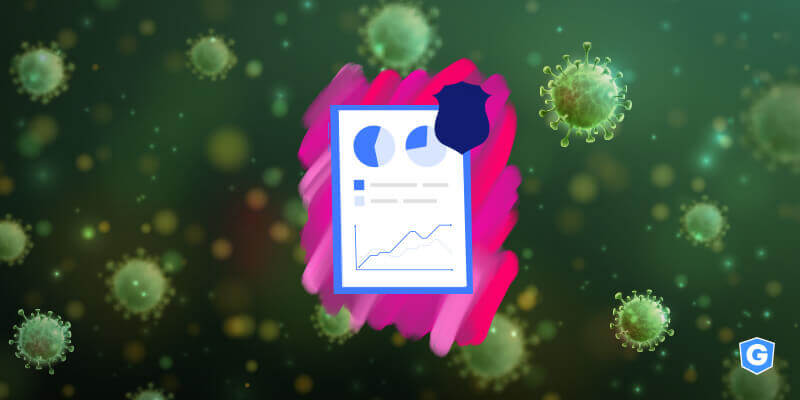 A few months ago, FBI and Europol issued warnings about scams involving COVID-19. But the situation remains complicated. Check it out to avoid fraud.
Coronavirus (COVID-19) has not just become a worldwide health concern. The disease is now also a concern on the internet due to fraud and cyber scams.
Both FBI and Europol have issued statements to draw attention to the matter, warning that cybercriminals are taking advantage of the situation to exploit the crisis and develop new criminal activities.
"Scammers are leveraging the COVID-19 pandemic to steal your money, your personal information, or both. Don't let them. Protect yourself and do your research before clicking on links purporting to provide information on the virus; donating to a charity online or through social media; contributing to a crowdfunding campaign; purchasing products online; or giving up your personal information in order to receive money or other benefits", says the FBI.
According to Europol, "Criminals have used the COVID-19 crisis to carry out social engineering attacks, namely phishing emails through spam campaigns and more targeted attempts such as business email compromise (BEC)".
Although there is no precise data on the number of people affected by cyber scams involving Coronavirus, the agencies note that the number of attacks is significant. Worse, it's expected to increase even more, as hackers will continue to develop new ways to exploit the crisis.
"There is a long list of cyber-attacks against organisations and individuals, including phishing campaigns that distribute malware via malicious links and attachments, and execute malware and ransomware attacks that aim to profit from the global health concern", warns Europol.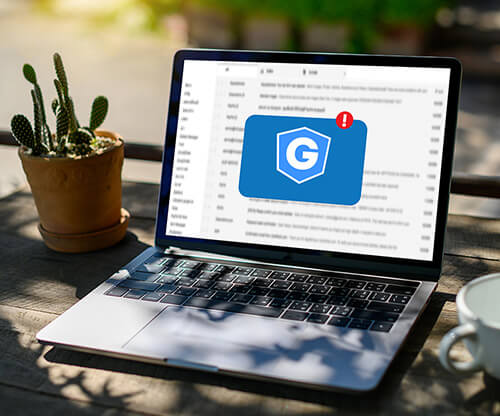 Subscribe to the Gatefy Blog
The case of Brno University Hospital
In its publication, Europol cited the case of Brno University Hospital, in the Czech Republic, as an example of a cyber attack involving COVID-19.
After being hacked by an undisclosed type of attack, the hospital had to make major changes, such as postponing surgical interventions and redirecting new patients to other locations.
The impact was so huge that two branches of the hospital, the Children's Hospital and the Maternity Hospital, were also affected and undermined.
The case of Brno University Hospital became famous and aroused great concern due to the fact that the hospital is one of the leading COVID-19 test laboratories in the Czech Republic.
Phishing emails involving COVID-19
In its warning, the FBI makes clear its concern about phishing campaigns that are aimed at inducing people to take action, such as clicking on a link, providing personal information and even "donating" money.
According to the United States agency, phishing emails involving Coronavirus may claim to be related to:
Charitable contributions.
General financial relief.
Airline carrier refunds.
Fake cures and vacines.
Fake testing kits.
Scam involving fake treatments or equipment
Both agencies warn to beware of fraud involving treatments that don't exist and don't work, and counterfeit equipment and products.
Therefore, it's necessary to pay attention to products that claim to cure COVID-19, to disinfection products and also to individual safety products, such as respirator masks, goggles, gloves, and protective gowns.
By the way, Europol points out that businesses seeking to purchase supplies are being targeted by criminals.
"A Member State's investigation focused on the transfer of EUR 6.6 million from a company to another company in Singapore to purchase alcohol gels and FFP2 and FFP3 masks. The goods were never received".
How to protect against COVID-19 scams
The safety tips for this period of pandemic cyber attacks using Coronavirus remain the good old security recommendations on the internet. We took the list from the FBI statement as a base and added a few more topics.
Be careful with the source of the information.
Check the sender's name and email address.
Check for misspellings or wrong domains within a link.
Always verify the web address of legitimate websites.
Check the authenticity of people and institutions.
Don't click on suspicious links.
Don't open suspicious attachments.
Don't reveal personal information indiscriminately.
Discover reliable news sources about COVID-19.
Reliable sources of Coronavirus information
In our opinion, some of the best sources of information about Coronavirus are:
Don't forget to share this post