Why does your company need email security?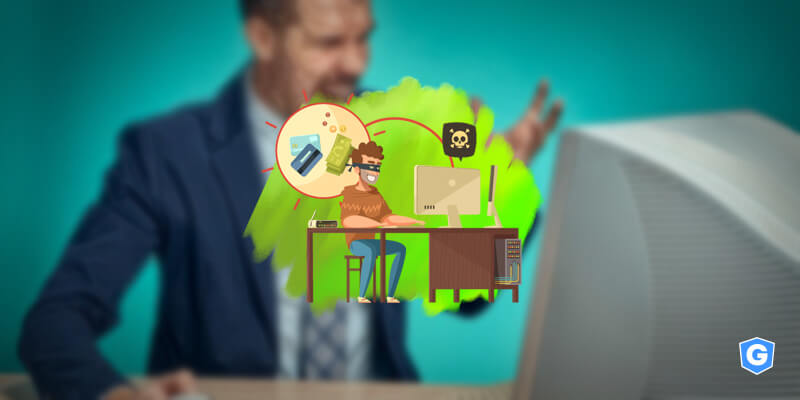 If you're wondering if your company needs additional, advanced email security, the answer is yes. The reason is quite simple: more than 90% of cyber attacks start with malicious emails. It means that if your business uses emails, it's at risk.
In addition, the use of email and an efficient solution to block threats and unwanted emails, such as spam, phishing, and ransomware, is directly related to the company's productivity and performance.
On the one hand, the IT team needs to ensure that, in addition to being secure, email is always available. On the other hand, the rest of the company needs to focus on important and essential activities, without wasting time and energy on unwanted and even malicious emails.
Despite this, many companies overlook the importance of email protection until the day a serious security incident occurs, which we could say is a very common situation these days.
There are some possible explanations for this lack of attention to business email. Next, we'll talk more about it and also show the importance of email security.
Identify advanced and targeted threats and block them faster with Gatefy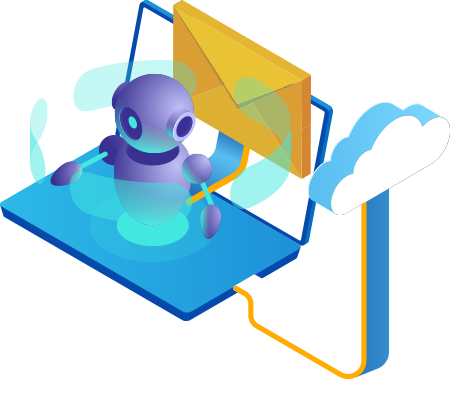 Why email security is important
The vast majority of companies in the world use email as one of the main communication tools. This is a fact that we all know. Also, as we all know, email never stops.
It means that an employee receives numerous emails a day. Have you ever wondered how many? A research claims that a professional receives, on average, more than 100 emails per day.
But most of them are messages that add nothing to the business. Gatefy estimates that about 90% of emails that companies receive are unwanted and dangerous messages, or just junk e-mail.
So, if we multiply these factors: the importance of email to companies and the volume of messages, we can understand why email is the number one vector of attacks and threats.
Why do companies ignore email security?
Here we present three of the main reasons why some companies don't invest in advanced email security solutions.
1. Companies think email service providers ensure security
Many companies still rely on the basic security settings provided by their email service providers, such as G Suite, Microsoft Office 365, Zimbra, Yahoo and GoDaddy.
According to Gartner, cloud-based email market is dominated by Microsoft Office 365 and G Suite. Despite that, "Gartner clients report dissatisfaction with natively available capabilities and are, therefore, choosing to supplement with third-party products".
But this isn't an issue exclusive to Office 365 and G Suite. Here, at Gatefy, we often receive complaints from customers who use other email service providers.
In fact, it's in this scenario that Gatefy fits in, providing advanced security solutions to companies (of all sizes) that use different email platforms, such as Office 365, G Suite, and Zimbra.
2. Companies see additional email security as a burden
Some companies aren't concerned about prevention. That is, to them, the adoption of an additional email security solution isn't seen as an investment, but as a burden. In this case, we need to consider at least three aspects:
It costs much more and takes more work to deal with the consequences of a data leak or an infection than to invest in prevention. Besides that, when an incident occurs, it usually affects the company's brand and reputation. Depending on the case, an attack can mean bankruptcy.
Email security should be seen as a key point in a project to comply with data protection laws, such as CCPA, GDPR and LGPD. Otherwise, the company could face fines and sanctions due to data breaches caused by email threats and attacks.
3. Businesses don't see themselves as a target
Many companies don't see themselves as potential victims of attacks and fraud, mainly due to their size or industry. But that's a mistake. Verizon data shows that almost 30% of breaches involve small businesses. In other words, everyone is a potential target.
What can a malicious email do?
A simple malicious email can stop an entire company, causing big financial and even intellectual losses if data is lost. Malicious emails are designed to trick and persuade companies and people, and have a number of different purposes:
CEO Fraud, or BEC (Business Email Compromise) scam, is designed to persuade employees and business partners to wire money. To do it, the cybercriminal impersonates a high-level executive.
Many phishing emails are created with the purpose of inducing people and companies to pay for fake bills. Imagine that your company received a new invoice from the energy supplier.
Data and credential theft
Credential theft is one of the main goals of phishing attacks. After obtaining an employee's username and password, the hacker can access the company's system to steal sensitive data and also spread malware.
Malware spread, such as ransomware
Many malicious emails carry URLs and attachments that hide malware, such as ransomware, trojan and spyware. A ransomware attack can encrypt data and systems, while a trojan can secretly collect company data.
With several types of threats circulating via e-mail, such as malware, spam, phishing, and BEC, companies shouldn't leave their data protected only by the basic security settings of their email providers.
After all, even if G Suite, Office 365 and other email services have their own defense mechanisms, investing in an advanced email protection solution will offer more security and efficiency.
In this way, the company prevents data breaches, infections caused by malware, and even complications due to data protection laws and regulations.
Gatefy specializes in artificial intelligence and machine learning to improve businesses' email security. Request a demonstration of our cybersecurity solutions: Gatefy Email Security and Gatefy Anti-Fraud Protection.
If you prefer, talk to our sales team.
Don't forget to share this post