What to expect in 2021: cybersecurity predictions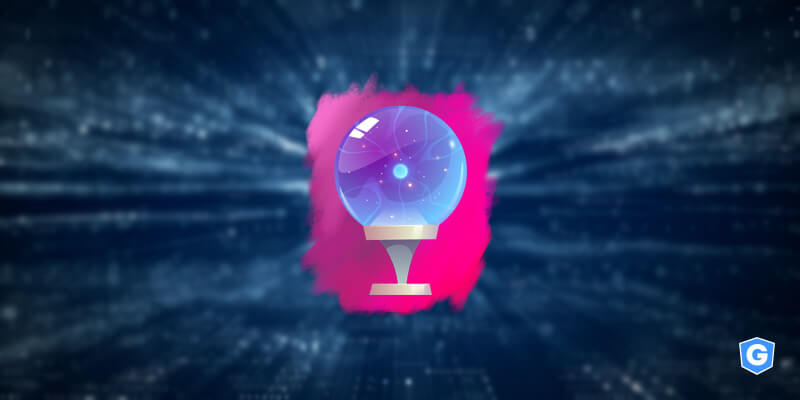 If you're curious about the events and cyber threats that are most likely to impact people and businesses in 2021, check out the predictions from Gatefy's cybersecurity experts.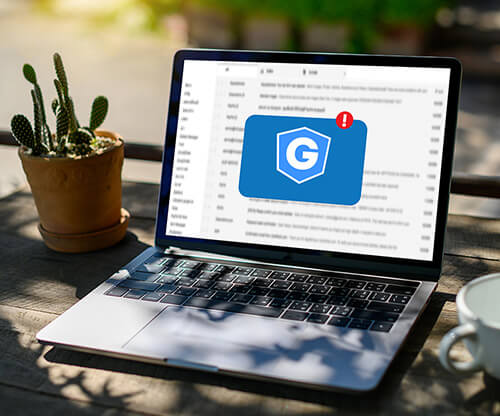 Subscribe to the Gatefy Blog
7 top cybersecurity predictions for 2021
1. Concern about security in remote work continues
With the pandemic caused by COVID-19, companies have adapted their routine with employees working from home. Obviously, this is a big change that has raised many concerns regarding the security of data and information.
Data that was previously accessed on site is now accessed remotely. Cybercriminals knew that companies would be more vulnerable and knew how to take advantage of it. Several cybersecurity reports and alerts have pointed out an increase in the number of scams during the pandemic.
In 2021, the bombardment of attacks on companies operating in remote work will continue and is expected to increase, which requires an effort by IT professionals to keep data, networks, and systems protected.
2. COVID-19-related scams will continue
COVID-19 was the big issue and the villain of 2020. Everyone knows that. Hackers took advantage of this moment of uncertainty brought by the pandemic to attack. They exploited human vulnerability, using fake information and websites to engage the most unsuspecting people.
In the opinion of our team of experts, cyber attacks that have COVID-19 as the main subject will continue to lure more victims during the year 2021.
Cybercriminals will continue to exploit people's fears, and now the vaccination against COVID-19. Many people will still be deceived by false promises of drugs and protective materials that don't exist.
3. Cloud security and access control will be priorities
Due to the pandemic, in 2020, we could see the acceleration journey to the cloud. An inevitable process that was already happening, with many companies choosing to have systems and applications hosted in the cloud.
The big problem, in this case, involves cloud computing misconfiguration and lack of access control. These are important factors that have already resulted in numerous data breaches and intrusions in recent years.
Gatefy's team of security experts believes that the rapid transition to the cloud in 2020 has resulted in the creation of several gaps and backdoors that will be exploited by hackers throughout 2021.
At the first sign of threat, companies will change course, choosing to have more control and visibility over their cloud environments, which includes strict policies for accessing data and information.
In 2020, the focus on the cloud was on productivity. Now, in 2021, the focus will be on security.
4. The demand for RaaS (Ransomware as a Service) will grow
Ransomware is a threat that needs almost no introduction. Ransomware is a type of malware that hijacks systems and data, and only releases them after a ransom is paid.
For many years, ransomware has been seen as companies' bogeyman.
In our team's opinion, 2021 will be a milestone for RaaS (Ransomware as a Service). RaaS is a marketing model in which a hacker creates a ransomware and makes it available for other criminals to use.
The hacker who created the threat usually charges a monthly fee or receives a portion of the profit from the scams.
In other words, those who don't have advanced technical knowledge can have a lethal weapon in their hands, and can point it anywhere.
5. PaaS (Phishing as a Service) will become even more profitable
Phishing is the cyber scam that most affects people in the world. You know when you get an email that appears to be from Apple, Netflix or Samsung, but in fact, isn't it?
That's what phishing scams are about. Criminals impersonating brands and people.
As it happens with ransomware, hackers develop phishing kits ready for use by other criminals. It's what we call PaaS (Phishing as a Service).
Throughout 2021, the PaaS market is expected to grow on the dark web, as well as RaaS, becoming even more profitable. This will likely motivate criminals to continue creating and developing new kits.
6. Advanced BEC (Business Email Compromise) and social engineering attacks will evolve
BEC (Business Email Compromise) and social engineering are among those attacks that most cause financial damage to companies and people. BEC and social engineering attacks exploit the human factor.
In other words, cybercriminals create scams in order to persuade and deceive people. After all, it's easier to deceive someone than to find and then exploit vulnerabilities in software and systems.
According to our team, advanced BEC and social engineering attacks will evolve further in 2021.
Hackers will take advantage of information from different technologies that have made our lives easier and keep us connected to several devices to develop more intelligent and difficult to detect attacks.
7. Data protection laws will put pressure on companies
With the maturity of data protection and security laws in several countries, companies will be even more pressured to revisit their security policies and standards.
In 2021, companies and other organizations are likely to invest more time and energy in processes to ensure compliance with regulatory requirements and standards. Nobody wants to take the risk of suffering heavy fines for compliance problems, and still losing customers.
How to prevent cyber threats
There is no secret formula. To protect yourself against cyber threats, the first point is to accept that you or your company is a potential target, and be prepared for it.
Then you need to surround yourself with cutting edge technology and invest in education and awareness about information security, especially in the case of companies.
Information security solutions are essential to block threats and prevent data breaches. Speaking of which, Gatefy has 2 security solutions focused on email, which is the most used channel by hackers to compromise your data.
Email protection for businesses
If you want to strengthen your company's email security, read more about Gatefy Email Security and Gatefy Anti-Fraud Protection.
Both products are anti-phishing and anti-spam solutions for businesses. They're easily integrated with different email services, such as Microsoft Office 365, G Suite, Exchange, and Zimbra.
If you want to know more, contact us.
Don't forget to share this post