5 reasons why your business should invest in email security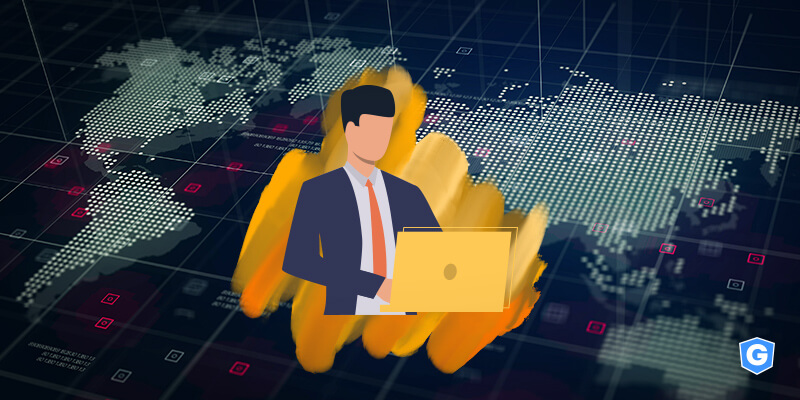 Email has become such an integral part of our routine that most times we use it mindlessly. We close deals through email, check our favorite store's latest promotions, pay invoices and send files to clients and colleagues. And that's great! Email makes our lives a lot easier.
But have you ever wondered what may happen once your unencrypted email goes through public networks? Do you usually double check to see if that email that look just like your boss's is really from him or her?
Most people don't. We simply trust the system.
Knowing that, cybercriminals have turned email into every company's greatest vulnerability. If your business doesn't invest in extra email protection besides its server's basic antispam capabilities, it may be time to rethink that.
To prevent and block email threats, Gatefy offers companies a secure email gateway (SEG) solution and a DMARC-based anti-fraud solution.
Identify advanced and targeted threats and block them faster with Gatefy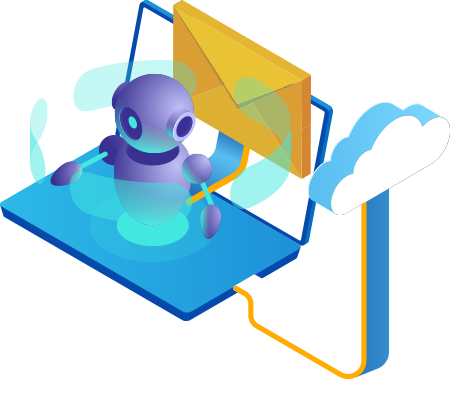 Check out 5 reasons why businesses should invest in email security
1. Email is the main threat vector used by cybercriminals
Cybercriminals love emails! From massive spam campaigns to elaborate data theft frauds, emails are their favorite way of gaining access to your company's network, money, and data.
That's due partially to the widespread adoption of email. In 2019, according to Statista, about 293 billion emails were sent and received per day, a number that is expected to grow in the next years. You can see how that can be an attractive market for a hacker.
There is also the human behavior factor. Email is really simple to use, but most employees are not trained to recognize emails containing malicious links and attachments or phishing attacks.
Hackers know that and exploit that flaw. Many times malicious emails are sent disguised as routine, non-suspicious emails, such as a delivery notification or an invoice payment notice.
With little or no employee training and weak email protection systems, many companies, from small businesses to enterprises, fall victim to a wide variety of scams, from virus that are relatively easy to deal with to ransomware and data theft.
Improving your email protection and employee training will prevent you from becoming a victim too.
2. Advanced attacks, such as ransomware and BEC, are common
Not long ago spam and virus were the main concern when it came to email security. As user awareness and basic anti-spam capabilities improved, so did the variety and complexity of the attacks.
Now we have zero-day threats, ransomware, and sophisticated scams such as BEC (Business Email Compromise), where criminals impersonate a company's CEO or director to get employees to share sensitive information or make bank transfers.
Most native antispam tools are quite efficient for simple virus scanning and for detecting massive spam campaigns, but they lack features to prevent these increasingly complex and advanced attacks.
That's when a Secure Email Gateway comes in hand, because it employs advanced mechanisms and various layers of security. A complete email solution will protect your company against targeted and advanced attacks.
3. Avoid significant financial losses
The FBI estimates that a type of email scam called BEC has already made companies lose USD 26 billion between 2016 and 2019. That's a major loss caused by only one of the various types of email frauds.
If we were to add up to those numbers the loss caused by ransomware spread through email, such as Ryuk, SamSam and WannaCry, the statistics are even more astonishing.
Contrary to what some may believe, those attacks are not aimed only at enterprises. Medium and small businesses are also targeted in such scams, sometimes with simpler, yet effective, scams. It could be an invoice payment request from what looks like a trustworthy company or a promotion that requires you to fill out a form providing banking or credit card information.
Those losses can and should be avoided with the adoption of email security policies, employee training, and the deployment of specific email security solutions.
The rise in complex attacks using ransomware and BEC shows us that attackers are after not only money, but also data and sensitive information.
Every single day, hackers aim at companies, governments, and organizations worldwide trying to get information, from data that could influence an election to data that could be sold, such as addresses and phone numbers from a health clinic patients' list.
The most common scams for information theft involve the use of social engineering and phishing. By the way, according to Verizon, social engineering and phishing attacks are related to 22% of data breach cases.
By investing in email security, your company prevents financial and intellectual losses. This way, you ensure that important information, such as customer data and new projects, doesn't leave your business, unless you allow it.
5. Improve your team's productivity and keep your brand reliable
On average, 90% of emails received by companies are junk emails. That is, they're unsolicited messages and may contain a malicious bias. If the company doesn't have an efficient antispam solution, these unwanted messages directly influence the team's productivity.
With the right email security mechanisms, the team has more time to dedicate to work and enhance the service to customers and partners.
In addition, cases of hacking and data breaches often tarnish companies' reputation and brand. Depending on how severe is the case, it's difficult and very costly to regain the trust of customers and partners.
For sure, a strong and secure brand is essential for business success.
Don't forget to share this post