Check out the main cyberwarfare incidents from the past year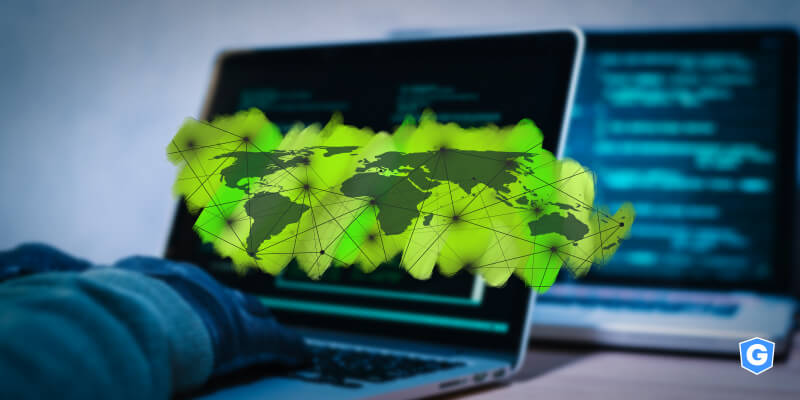 The increasing use of digital hacking tactics by hackers and governments in countries such as the US, Russia and China has opened a new ground when it comes to cybersecurity: cyberwarfare. We're talking about attacks against governments, people, companies, infrastructure and defense systems, often state sponsored.
The Center for Strategic and International Studies (CSIS) compiles a list of these incidents since 2006, and we've highlighted here some of the most relevant or curious cases that occurred last year, from September 2018 to September 2019.
Some of these attacks were widely reported, such as the news in June that the US was able to deploy malware on Russia's power grid to serve as a "warning" and a safeguard against Russian attacks.
However, in addition to the famous cases, several similar attacks happen or are discovered every month. It's natural, but still impressive, that the scope and goals of the attacks are very broad.
For example, stealing strategic data from companies, especially those involved in cutting-edge research and technology; monitor dissidents, activists, journalists and minority groups; spy on world leaders; spread false information and influence public opinion; destabilize economies; steal foreign currency and cryptocurrencies; bring down communication, infrastructure and defense systems, etc.
Attacks also vary in format and strategy, ranging from exploiting vulnerabilities in IoT equipment to relying on human failure, with highly targeted attacks using spear phishing and social engineering.
Needless to say that all these incidents further expose the risks and damage that cyber attacks can cause, especially when supported by or targeted at large corporations, whether companies or governments. But now let's get to the list.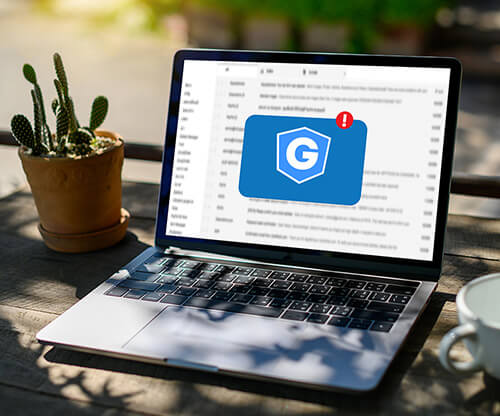 Subscribe to the Gatefy Blog
Check out the main cyberwarfare cases from the last 12 months
Huawei accused the U.S. government of hacking into its intranet and internal information systems to disrupt its business operations.

Russian hackers were observed using vulnerable IoT devices like a printer, VOIP phone, and video decoder to break into high-value corporate networks.
Chinese state-sponsored hackers were revealed to have targeted multiple U.S. cancer institutes to take information relating to cutting edge cancer research.
Microsoft revealed that it had detected almost 800 cyberattacks over the past year targeting think tanks, NGOs, and other political organizations around the world, with the majority of attacks originating in Iran, North Korean, and Russia.
Encrypted email service provider ProtonMail was hacked by a state-sponsored group looking to gain access to accounts held by reporters and former intelligence officials conducting investigations of Russian intelligence activities.
U.S. officials reveal ongoing efforts to deploy hacking tools against Russian grid systems as a deterrent and warning to Russia.
Over the course of seven years, a Chinese espionage group hacked into ten international cellphone providers operating across thirty countries to track dissidents, officials, and suspected spies.
Iran developed a network of websites and accounts that were being used to spread false information about the U.S., Israel, and Saudi Arabia.
The Israeli Defense Forces launched an airstrike on the Hamas after they unsuccessfully attempted to hack Israeli targets.
Amnesty International's Hong Kong office announced it had been the victim of an attack by Chinese hackers who accessed the personal information of the office's supporters.
Hackers used spoofed email addresses to conduct a disinformation campaign in Lithuania to discredit the Defense Minister by spreading rumors of corruption.
The Australian Signals Directorate revealed that it had conducted cyber attacks against ISIS targets in the Middle East to disrupt their communications in coordination with coalition forces.
The UN Security Council reported that North Korea has used state-sponsored hacking to evade international sanctions, stealing USD 670 million in foreign currency and cryptocurrency between 2015 and 2018.
The UN International Civil Aviation Organizations revealed that in late 2016 it was compromised by China-linked hackers who used their access to spread malware to foreign government websites.   
Prior to the Vietnam summit of Kim Jong Un and Donald Trump, North Korean hackers were found to have targeted South Korean institutions in a phishing campaign using documents related to the diplomatic event as bait.
Hackers release the personal details, private communications, and financial information of hundreds of German politicians, with targets representing every political party except the far-right AfD.
U.S. prosecutors unsealed two indictments against Huawei and its CFO Meng Wanzhou alleging crimes ranging from wire and bank fraud to obstruction of justice and conspiracy to steal trade secrets.
North Korean hackers targeted the Chilean interbank network after tricking an employee into installing malware over the course of a fake job interview.
The United States, in coordination with Australia, Canada, the UK, and New Zealand, accused China for conducting a 12-year campaign of cyber espionage targeting the IP and trade secrets of companies across 12 countries. The announcement was tied to the indictment of two Chinese hackers associated with the campaign.
Researchers reveal that a Mexican government-linked group used spyware to target the colleagues of a slain journalist investigating drug cartels.
Chinese state media reports that the country had been the victim of multiple attacks by foreign hackers in 2018, including the theft of confidential emails, utility design plans, lists of army units, and more.
Media reports state than U.S. agencies warned President Trump that China and Russia eavesdropped on call made from an unsecured phone. 
News reports reveal that the Israel Defense Force requested that cybersecurity companies develop proposals for monitoring the personal correspondence of social media users.
Researchers report that 36 different governments deployed Pegasus spyware against targets in at least 45 countries, including the U.S., France, Canada, and the UK.
Swiss officials reveal that two Russian spies caught in the Netherlands had been preparing to use cyber tools to sabotage the Swiss defense lab analyzing the nerve agent used to poison former Russian Agent Sergei Skripal.
The full list with these and other incidents can be found here.
Don't forget to share this post